Please help me to welcome my good friend, Pam Halter. We are chatting about her new children's book, Willoughby and the Terribly Itchy Itch.
Pam, I'm excited to have you here this month!
I'm happy to be here! I thought you only did novels. I feel very honored and loved. Thank you!
It's my honor to have you, and you are loved.
How did you become involved in writing children's books?
After a late-term miscarriage in April 1994, someone encouraged me to write as a way to get through the grief. I wrote a few poems for the baby (they're not that good. I am *not* a poet), but they helped. And I remembered how much I loved writing! I wrote a story for children and even though I knew nothing about writing and publishing, Concordia Publishing House picked it up and also another story. Beatrice Loses Her Doll and Beatrice's New Clothes were released in 2001.
What inspires you?
Nature - God's creation is wonderful and I see all kinds of things I can use for my fantasy stories when I walk. I make sure to take my cell phone so I can get pictures. The coolest picture I got was what I call an emerging dragon. It's some kind of plant that looked just like dragon claws coming out of the ground! I'll do something with it someday. Heh.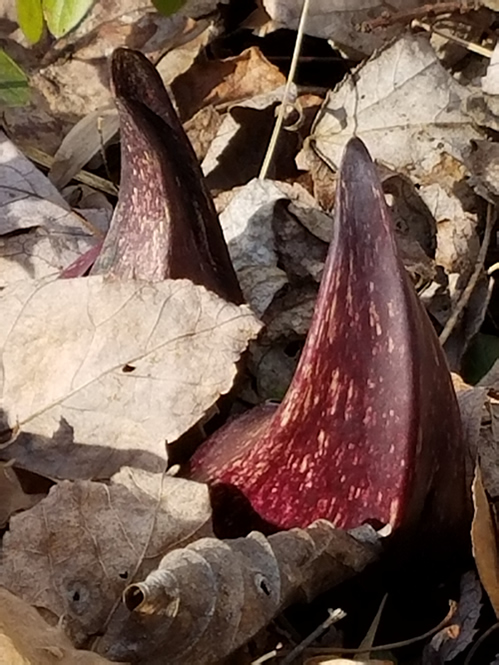 I also took pictures of some trees in our area that are eating wood gnomes. (It's actually the roots. But it really looks like it!) I wondered what I could do with this idea. It took me over a year to figure out it's the plot for the third novel in my fantasy trilogy. I'm thrilled about this, although I can't work on it yet because I'll have revisions for the first novel, then I have to finish the prequel. THEN I can work on the third book.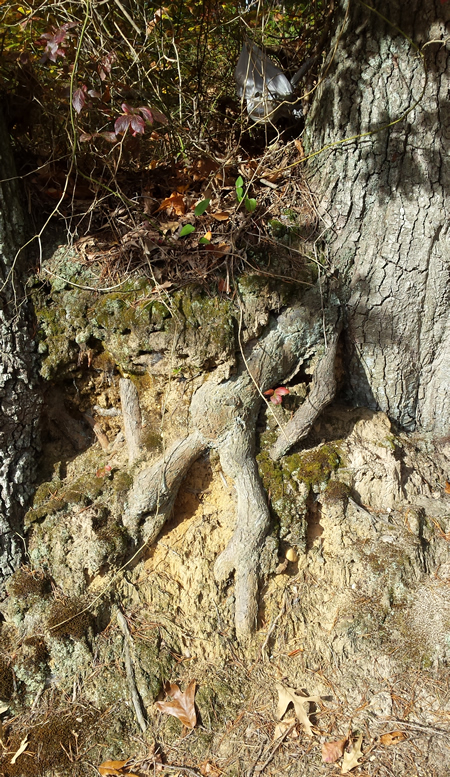 What makes your book stand out from the crowd?
I think the amazing illustrations make the book stand out. Picture books use ... well, pictures! And they need to be great pictures. My friend, Kim Sponaugle, is a wonderful artist and has illustrated about 70 pictures books. She's also won some awards. I'm thankful to have such a wonderful artist to give life to my characters.
I'd like to share the story of how we met. In May 1995, I got a phone call. "You don't know me," a young woman's voice said. "But Sue at church gave me your name and number and she says you write for children."

"I'm trying," I said.

"Well, I'm an artist and have been looking for an author who writes Christian books or just good books for children. Can we get together and exchange work to see if there's a possibility we can work together?"
So, we did that, and we loved each other's stuff! And starting in Sept. 1995, we began working together. And we've been working together ever since. And she's a dear friend, so it's win-win all the way around. God is so cool like that, bringing people together. Like He did for me and you, Deb!
Yes, I thank God for our friendship and that He brought us together!
Do you write more by logic or intuition, or some combination of the two? Summarize your writing process.
Hmmmmmm ... I guess more intuition. When I get a story idea, I like to write it down and then let it "simmer" or "bake" in my head before I start writing. I believe good stories take time to come to life. Great stories should never be rushed. It cheats the reader. Even children's picture books need pondering and thought.
Here's a great example of not rushing a story. I've been working on my fantasy novel for about 10 years now. I had a lot to learn since novel writing is very different from picture book writing. I've had interest off and on over the years, even some rejections where the editor gave me notes, which is invaluable for a writer. I've revised and revised. I've worked with a mentor. I put in my dues. And now it's ready and I'm so excited!
What are some ways in which you promote your work? Do you find that these add to or detract from your writing time?
Marking children's books is a bit different from marking novels. And a lot more fun! I love hanging out with kids, and sometimes we do dragon parties where I make dragon cookies and have punch. I have book swag, such as coloring pages, stickers, temporary tattoos, back scratchers, and bookmarks. I'm looking into refrigerator magnets, as well. Everyone loves getting free stuff.
Facebook parties are also a blast! We had a Willoughby Release Party on FB in March and I'm planning a birthday party for Willoughby on Sept. 17th on FB.
One really cool thing I did was the first weekend in June. I went to NYC and stayed with a friend and we made a poster and went to The TODAY Show. I didn't get the attention of the anchors to be interviewed on TV, but my husband said he saw us twice, and I did get to hand a book to one of the anchors. So much fun! I can't wait to do it again. Of course, I'm the exception to most authors and am not an introvert. I love being out and about with people!
Marketing does take away from writing time. But so does life. Things happen. The good part with writing picture books is it doesn't take nearly as long as writing chapter books or novels! That helps.
What projects are you working on at the present?
I'm working on revising Willoughby's next book, Willoughby and the Lumpy Bumpy Cake, which I'm hoping will be out the end of November. And I'll be working with Kim on the page breaks and illustration ideas in July.
I'm also in contract negotiations with a small traditional publishing house for a fantasy novel and am excited about that. It's on the schedule to be released late next year. Of course, this also means I have to get the prequel finished so they can take a look at that. And I probably only have a year. Whew! It's hard to find enough time to write when you LOVE going out to lunch with friends. Hahahaha!
Give us an interesting fun fact or a few about your book or series.
Kim came up with the idea for having unlikely friends, like a fairy and a dragon. I came up with the rest. She also let me pick out Willoughby's colors.
Do you have any unique talents or hobbies?
Besides writing, I also make quilts, play the piano, and I love cooking and creating my own recipes. I'm in three Gooseberry cookbooks! Anything creative you do only helps your writing, so I make the time to do these other things. Besides, it's good to take a break now and then.
What can we expect from you in the future?
More Willoughby books! :)
Kim and I are also working on several other projects. We have so many ideas, I'll never live long enough to write them all. Ha! And I'm also working on speculative novels, so you may see a few of them at some point.
Tell us about the biggest encouragement that you hold on to that keeps you writing?
The biggest encouragement I have is seeing how much kids love my book. One mom told me her 3-year-old has her read it over and over again so she can help the fairies scratch Willoughby's back. SO CUTE!!
For my older audiences, I've been encouraged by winning the Reader's Choice Award in 2015 for a short story contest. And even more encouraging, was that I got 33% of the vote! It was a blind contest, so people who voted didn't know whose story was whose. It's the best thing ever to have your readers love your story!
Is there anything else you'd like our readers to know?
Yes - thank you for reading our stories! We write because we have stories and characters inside us that want to get out. But if no one is reading, there's really not much point in writing.
Thank you so much for taking the time from your busy schedule to be with us, Pam. We wish you all the best with this and all your future endeavors (You know I'm looking forward to reading anything of your works).
If you'd like to win a copy of Willoughby and the Terribly Itchy Itch, please use my Contact page and type "drawing" in the comments box. The deadline to enter is July 24th.